RAINN TIME LINE
July 27, 1994 RAINN hotline takes first call. Hotline formed with seed money from Warner Music Group and Atlantic Records
October 1, 1995 First RAINN public service announcement (PSA) airs on network television (NBC).
December 4, 1996 Calvin Klein signs on as corporate sponsor.
January 24, 1997 Tori Amos Benefit Concert for RAINN airs on Lifetime.
March 1997 Sarah McLachlan's Lilith Fair selects RAINN as national beneficiary. RAINN also selected as Lilith beneficiary for 1998 and 1999 tours.
April 29, 1997 Congress honors RAINN for being a superb example of the private sector helping crime victims without government assistance. Bipartisan leaders of Congress join in honoring RAINN's hotline.
May 1997 RAINN Day: 1,000 radio stations, MTV, VH-1 and The Box, simulcast RAINN PSAs and special programming
June 1997 Biore Facial Care Products signs on as corporate sponsor
July 1997 99X (Atlanta) releases RAINN benefit CD, Live X III RAINN Songs
October 1997 700th rape crisis center joins RAINN hotline network -- more than doubling the number of centers that participated in RAINN at its launch.
June 1998 WXRV (Boston) releases RAINN benefit CD, "Live from the River Music Hall Vol. I."
June 4, 1998 Steve Madden Ltd. signs on as corporate sponsor.
August 1998 Best Buy signs on as corporate sponsor.
September 1998 Yahoo! signs on as corporate partner and RAINN's online media partner.
October 1998 800th rape crisis center joins RAINN's hotline network.
November 1998 RAINN co-founder Tori Amos named a Glamour magazine "Women of the Year" for 1998.
December 1998 MTV picks RAINN for year-long anti-violence campaign, "Fight for Your Rights: Take A Stand Against Violence."
February 1999 RAINN joins RCA Music Madness 20-campus concert tour.
February 3, 1999 Oprah introduces RAINN to her viewers.
February 15, 1999 RAINN featured on ABC's 20/20.
April 1999 RAINN joins MTV Campus Invasion concert tour with Sugar Ray.
April 1999 Sarah McLachlan announces that RAINN will be a national tour charity for the 3rd consecutive year.
April 27, 1999 UPN becomes the sixth broadcast network to air RAINN PSAs.
April 30, 1999 RAINN hotline takes 250,000 crisis call.
May 12, 1999 Fox airs Beverly Hills 90210 episode that incorporates RAINN hotline into story line. PSA with Jennie Garth airs afterwards, generating 4,000 calls that night -- the highest call volume to date.
July 1, 1999 Steve Madden launches the Tori Amos shoe to benefit RAINN.
July 27, 1999 RAINN hotline marks five-year anniversary.
August 1999 Tony & Tina Cosmetics launch Hope line of cosmetics to benefit RAINN.
August 1999 Alloy.com announces online contest to benefit RAINN.
August 5, 1999 RAINN joins in Capitol Hill press conference with House Commerce Committee in support of legislation to toughen penalties for so-called "date rape" drugs.
September 1, 1999 Combined Federal Campaign (CFC) opens. For the first time, federal workers can designate contributions to RAINN (CFC # 2986).
September 8, 1999 Fox Broadcasting, Spelling Productions and Yahoo! partner to help raise funds and awareness for RAINN through an online benefit auction, in conjunction with season premiere of Beverly Hills 90210.
October 1999 Marie Claire magazine and Liz Claiborne to feature RAINN in their Fashion-a-Cause philanthropic ad campaign; Jennie Garth represents RAINN in ad in Marie Claire's November issue
October 1999 RAINN joins MTV's 24-stop Campus Invasion concert tour with the bands Garbage and Lit. RAINN was the sole charity selected by MTV to participate.
December 1999 RAINN participates in film premiere of The War Zone, Tim Roth's directorial debut.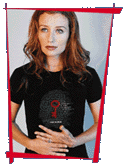 Rape and Sexual Assault Up Again in 1999, Continue to Buck National Crime Trend

Sex Crimes Still Down 1/3 Since 1993, But Up Since 1995

According to the 1999 National Crime Victimization Survey (NCVS) just released by the US Department of Justice, the total number of rapes, attempted rapes and sexual assaults increased to 383,000 last year, up 50,000 from 1998's 333,000 total attacks. The number of completed rapes increased by about 30,000, while the number of attempted rapes declined by about the same number. The number of sexual assaults rose by 50,000. Overall totals increased by 13.3%.

The annual NCVS, considered the country's most accurate crime gauge, is based on interviews with 77,750 people age 12 and older. NCVS does not count assaults on children under age 12, but does count all other crimes, whether or not the victim reported the attack to the police.

While NCVS is the nation's largest crime survey, there are still relatively few rape victims in its sample. Thus, data are most reliable in showing trends over several years. Researchers at the Bureau of Justice Statistics, which conducts the survey, caution that they have less confidence in data for any individual year or for demographic subgroups, because of the small sample size. Despite last year's increase, sex crimes have fallen by about one-third since 1993, the year NCVS was overhauled to better account for rapes and sexual assaults.

Total rapes and sexual assaults have fallen 32% since 1993, with completed rapes down 40%. However, most of the decrease came between 1993-1995. Since 1996, the trend has reversed--rapes and sexual assaults have actually increased as other violent crimes keep falling.

The combined total of completed and attempted rapes and sexual assaults has gone up by 21% since 1996, while sexual assault is up by 60%.

The increase in rape in 1999 bucked the national trend, which showed total violent crime dropping by 10% across the nation.

Some other findings from the 1999 NCVS (figures combine completed and attempted rapes and sexual assaults):
69% of victims knew their assailant, versus 54% for victims of all violent crimes.
A weapon was present in only 5% of rapes. In those cases, the weapon was equally likely to be a gun or knife.
Rape is the most underreported violent crime. 28.3% of rapes were reported to police in 1999, down from 31.6% in 1998. Among all violent crimes, 44% of victims reported their attack to police.
About 89 percent of victims were female, 11 percent male. Of every 1000 women 12 and over, 3.0 were sexually assaulted or raped last year. For men, the rate was 0.4 per 1000.
Young women and poor women continued to be far more at risk of an attack than any other demographic group.
For every thousand people 12 and over (male and female), 1.7 suffered a sexual attack last year. Among teens 16-19, 6.9 per 1000 were sex crime victims, with rates remaining high for people 24 and under. For those age 35 and older, the rate of attack plummets to less than one person per 1,000.
People living in households with an income under $25,000 are about three times more likely to be sexually attacked than those living in households making more than $25,000.
Blacks were more likely to be raped than whites--2.6 per 1,000 people versus 1.6 per 1,000, respectively.
RAINN'S CALL TO ACTION
From inside the U.S. Capitol, it was announced on April 29 that May 16th was the first-ever RAINN Day.
This nationwide "call to action" will dramatically raise awareness of the work being done by the
non-profit organization on behalf of victims of sexual assault. Hundreds of radio stations and television outlets have been asked to interrupt their regular programming at noon (local time) that Friday to play a request that could save a life. Stations that answer the call will play a public service announcement from RAINN co-founder, Tori Amos. The specially recorded PSA will include information about RAINN, which operates America's only national hotline for sexual assault victims. The toll-free, 24-hour number is 1-800-656-HOPE. National cable outlets MTV and VH1 have already confirmed their participation and support.
Tori's message also includes her song, the poignant "Silent All These Years," from her "LITTLE EARTHQUAKES" debut album. It was the lyrics to "Silent All These Years" that, in so profoundly moving those in Tori's audience confronting issues of abuse, prompted the artist to launch RAINN. For that reason, "Silent All These Years" has served as the musical touchstone for the RAINN mission.
For complete information about the services offered by RAINN and a listing of the 628 RAINN-affiliated rape crisis centers nationwide, visit www.rainn.org.

The Rape, Abuse & Incest National Network (RAINN), a non-profit organization based in Washington, D.C., operates America's only national hotline for survivors of sexual assault. The hotline 1-800.656.HOPE offers free, confidential counseling and support 24 hours a day, from anywhere in the country.
RAINN is provided as a service for survivors who cannot reach a rape crisis center through a local call, as well as those who might not know that a local center exists. Currently, the majority of the country is a toll call away from a rape crisis center. Many of these long distance callers are being abused by someone in their own household and thus can't utilize a service that will appear on a phone bill. Since RAINN was founded in 1994, survivors nationwide finally have access to free, confidential counseling all day, every day.
Are calls to RAINN kept confidential?
Yes. All calls to RAINN's 800 number are completely confidential.
When a survivor calls the 800 number, a computer at our phone carrier (MCI) identifies the caller's location by reading the area code and the first three digits of the phone number. Then, the call is connected instantaneously to the rape crisis center nearest the caller. If the line is busy, the call will be connected to the next closest center. The local center answers the call as if it had come in directly, providing counseling and support. The caller's complete phone number is not captured, so every call is completely confidential.
How many people has RAINN helped?
In less than six years of operation, RAINN has already helped more than 320,000 victims of sexual assault. RAINN has also fulfilled hundreds of thousands of information requests from the media and the public.
How many rape crisis centers participate in RAINN?
More than 850 rape crisis centers nationwide participate in the RAINN network, up from 347 when RAINN was created in 1994.
How do survivors learn about the RAINN hotline?
We have been able to publicize the hotline widely through the support of the music and broadcast industries. RAINN's hotline has been covered in stories in more than 400 newspapers, 40 magazines and scores of television and cable stations. In addition, more than 1100 radio stations have aired RAINN public service ads by recording artists such as R.E.M., Tori Amos and Hootie and the Blowfish.
NBC (http://www.nbc.com) has long been one of RAINN's most helpful supporters. The network produced a PSA for RAINN featuring Jennifer Aniston, star of "Friends," and aired the ad frequently, resulting in tens of thousands of calls to the hotline.
CBS (http://www.cbs.com) has also aired RAINN ads nationally during such popular shows as "Promised Land," "As The World Turns," "Guiding Light" and "The Montel Williams Show." And, cable networks MTV, VH-1, Lifetime and FX have regularly carried special programming about the RAINN hotline as a service for their viewers.
The music industry has also been a big supporter of RAINN. Recording groups including R.E.M., Sarah McLachlan, Toad the Wet Sprocket, Hootie and the Blowfish, Collective Soul and Tori Amos have recorded ads, publicized the hotline on tour, and raised funds for RAINN. For a list of Celebrity Supporters Click Here
In 1997, RAINN was chosen as one of two national beneficiaries of the Lilith Fair Tour founded by singer Sarah McLachlan and featuring artists such as Jewel, Sheryl Crow, the Indigo Girls, Suzanne Vega and Paula Cole. RAINN is currently touring with the second Lilith Fair tour (http://www.lilithfair.com).
We also publicize the hotline through the annual RAINN Day promotion. The first-ever RAINN Day on May 16, 1997 resulted in a sixteen-fold increase in the number of calls to the hotline. On that day, nearly 1000 radio stations, along with MTV, VH-1 and The Box, interrupted their programming at the same moment to play a RAINN ad and Tori Amos' "Silent All These Years."
How is RAINN funded?
RAINN was founded thanks to generous grants from Atlantic Records and the Warner Music Group. In January, 1997 ck Calvin Klein launched "Unlock the Silence," a campaign in support of RAINN that commenced with a benefit concert at Madison Square Garden and a broadcast on Lifetime Television, and included RAINN/Calvin Klein merchandise promotions and retail advertising campaigns.
Additional major support has been provided by Steven Madden Ltd. (http://www.stevemadden.com), WNNX (http://www.99X.com), WHFS (http://www.whfs.com), KROQ, MCI, Westwood One, the National Academy of Recording Arts and Sciences, the Ragsdale Family Foundation, the Ms. Foundation, and the Jacobs Family Foundation. RAINN receives no government funding. For a List of RAINN Corporate Sponsors Click Here.
RAINN is overseen by a board of directors and receives tremendous help from its advisory board and programmatic advisory board. Click here for a list of Board Members.
Anything else?
If you have any questions or concerns we have not addressed, please give us a call to discuss them. To reach our business office, please dial 800.656.HOPE, extension three.